Welcome to my newest brainstorm: Foto Friday. Each Friday, I'll focus on a photo of something that represents my life, something I'm thankful for, something that makes me think, or even just something that I'm thankful for. It might necessarily have to do with PPD or mental/emotional health but I think that in general it's important to focus on the positives in life. And so, without further ado (did I spell that right?), I present my first Foto Friday.
October 2008
This week, Eric and I celebrated our third wedding anniversary. It's been a crazy three years. He's had three ankle surgeries and spent more time in a cast than out of one (or so it feels like to me). I gave birth twice in a little under two years, had two hospitalizations for PostPartum Depression, we had a wreck that gave me whiplash and a concussion and was the cause of two of his ankle surgeries, we bought a house, moved into it, moved out and moved across the country into a new house, obtained new pets, dealt with a crazy ex-wife (thank goodness they don't have kids, she was frustrating enough over furniture) and a million other things that I won't get into. It hasn't been easy but if I had to go through what I have, I can't think of anyone I would rather have gone through it with. Eric was by my side through the whole PPD ordeal and through both pregnancies and childbirths, and has been so supportive and caring.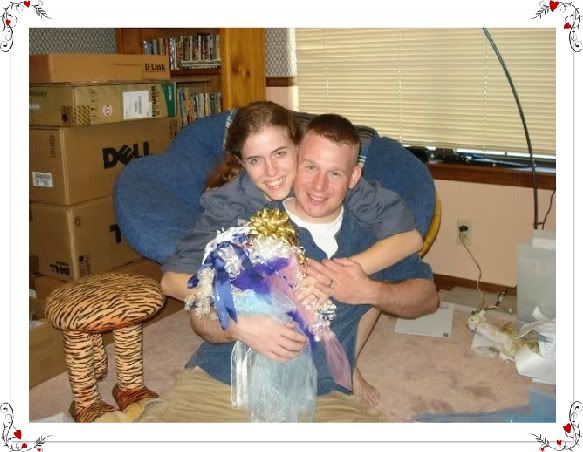 With the love of my life
We originally met online. A mutual friend of ours knew we had both gone through nasty breakups and decided that we would be perfect for each other. She told us both about each other but neither of us were really interested in a relationship at the time. Eventually though, we talked online and got to be friends. I couldn't tell you when it turned into something more; all I know is that after he got back from his deployment, I went up to spend a weekend in Kansas City to meet him in person; it was a wonderful weekend. I cried when I got on the plane to go back home.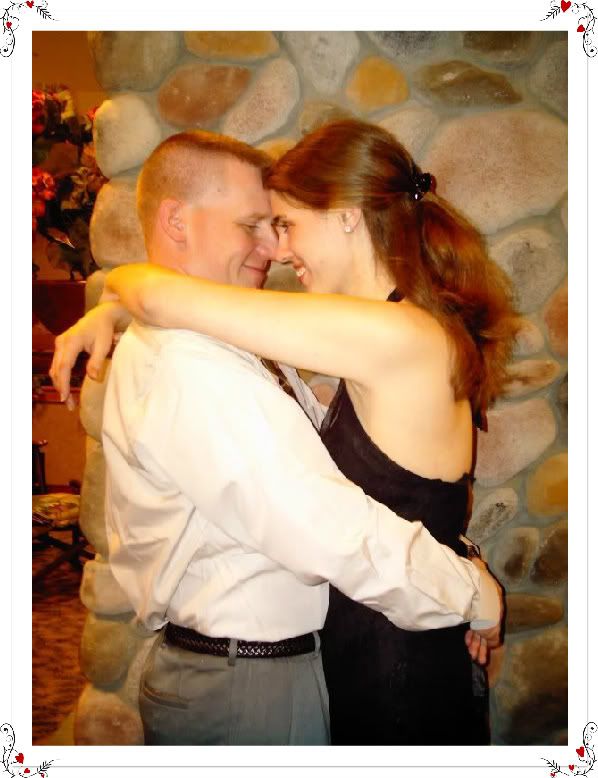 Our first "real" date
I couldn't tell you when I fell in love with him, all I know is that it happened fast and I fell hard. After that weekend, I made quite a few trips up to Kansas to visit him, and he drove down to Texas to visit me when he could. With him being in the Army, it was a lot easier for me to go up there though. And I didn't mind at all, I had friends up there and I liked getting to see them.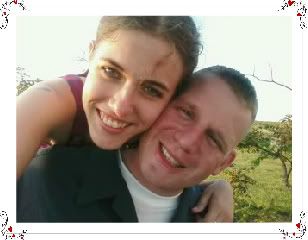 Kansas, 2008
I spent a lot of time on I-35 that summer. I loved visiting him and we had a lot of fun. One weekend we had a little too much fun, which I realized one shocking morning in August. Yes, we had a little bun in the oven. Once we got past the shock, told our parents, and decided to get married, things moved pretty fast. We ended up choosing a date in October because that was when his mom could come out to visit us. He had just gotten orders to transfer to San Antonio so we had about 6 weeks to juggle my horrible morning sickness, both of our jobs (I ended up quitting because of my morning sickness), his move, planning a wedding, and OB appointments.
Yes, that is my child waving and looking like a Martian.
Finally, October arrived and it was the Big Day. Thankfully, my nausea had finally let up for the most part (as long as I ate every hour or so) and since I was just hitting 13 weeks, my dress still fit. We had beautiful weather (important since it was an outdoors wedding) and walked down the aisle to say "I do" surrounded by family and friends. It was one of the best days of my life.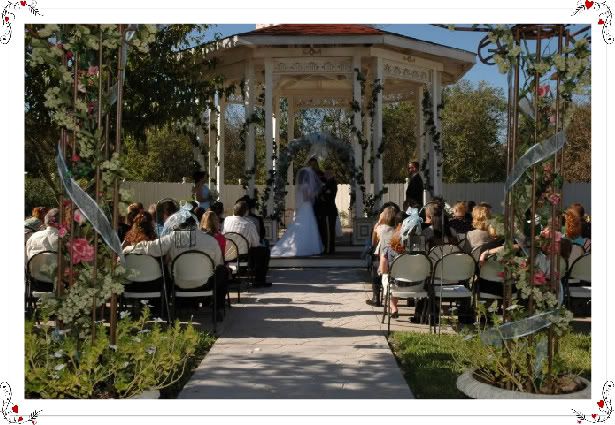 With this ring, I thee wed.
In a fairy tale, this is where there would be a "And they lived happily ever after". I wish I could write that, but this is not a fairy tale and life is not always happy, but it is life and I am more thankful than I can put into words to share it with the love of my life. He is my soul mate, my best friend, my confidante, my lover, my other half, my better half. He completes me, I complete him, and we both complete each other's sentences. I look forwards to living the rest of my life with him, for however long God gives us together on this earth.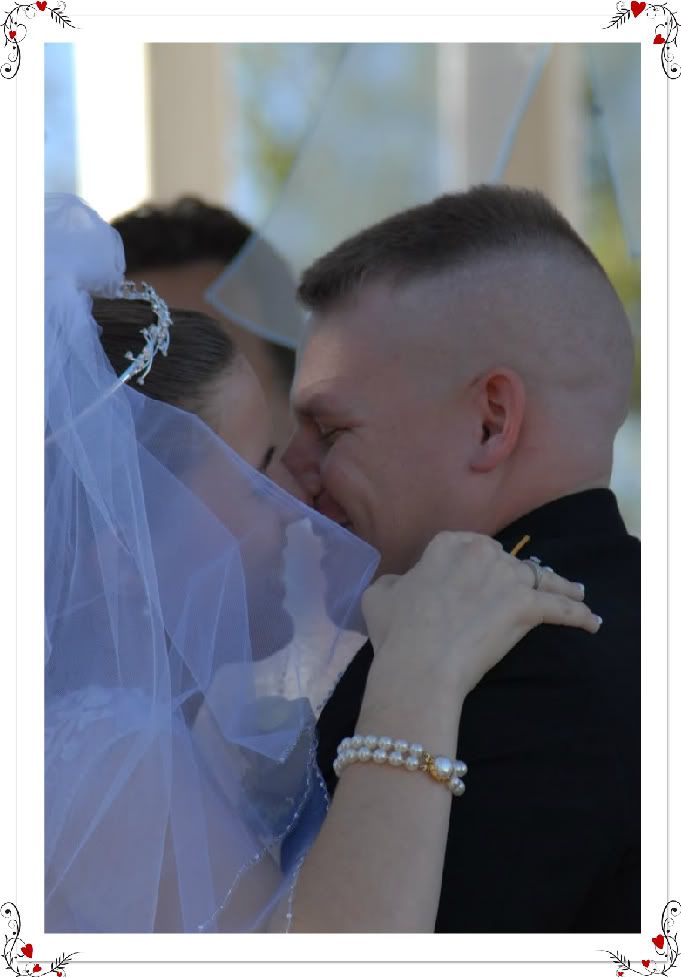 Here's to many more